MOTHERS DAY    
3 Great Options  
#1
Join us for painting, muffins, coffee and juice on Mothers Day, Sunday, May 9th
You must make a reservation!
$12/Person (Moms FREE) Covers studio fees and food for each person.
​​​​​​​Pottery not included.  Pottery is chosen and purchased on Mothers Day. 
Times are:  9am-11am,  11:30am – 1:30pm, 2pm – 4pm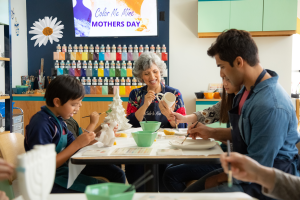 ---
#2
Come in and paint a hand made piece for mom!!
IF you need help or inspiration we've got that!  Want to just do the hand/foot or fingerprints…NO PROBLEM.  We'll do the rest for you.  Just $25-$35 for us to do the art work.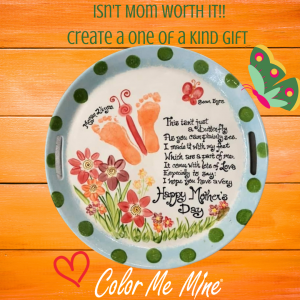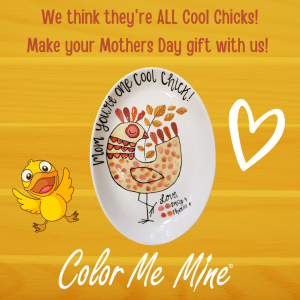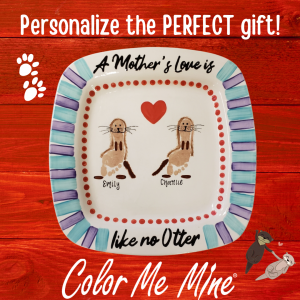 ---
#3
Take our Stoneware Class on Saturday, May 1st at 9:00 am
Create a piece that is unforgettable in our Stoneware Class